Lip Flush
Plump up the Volume
Lip Flush uses microneedling to create a fuller looking lip. Mirconeedling stimulates the skin's regenerative processes, especially collagen and elastin production. More collagen means fuller lips and smoother skin around the mouth. In addition, microneedling stimulates blood flow so your lips will have a natural flush. During treatment, a special pigment is deposited to enhance the flush and give you a subtle color. After the procedure, the lips are hydrated with a soothing mask and a take-home lip gloss acts as a moisturizer and protectant.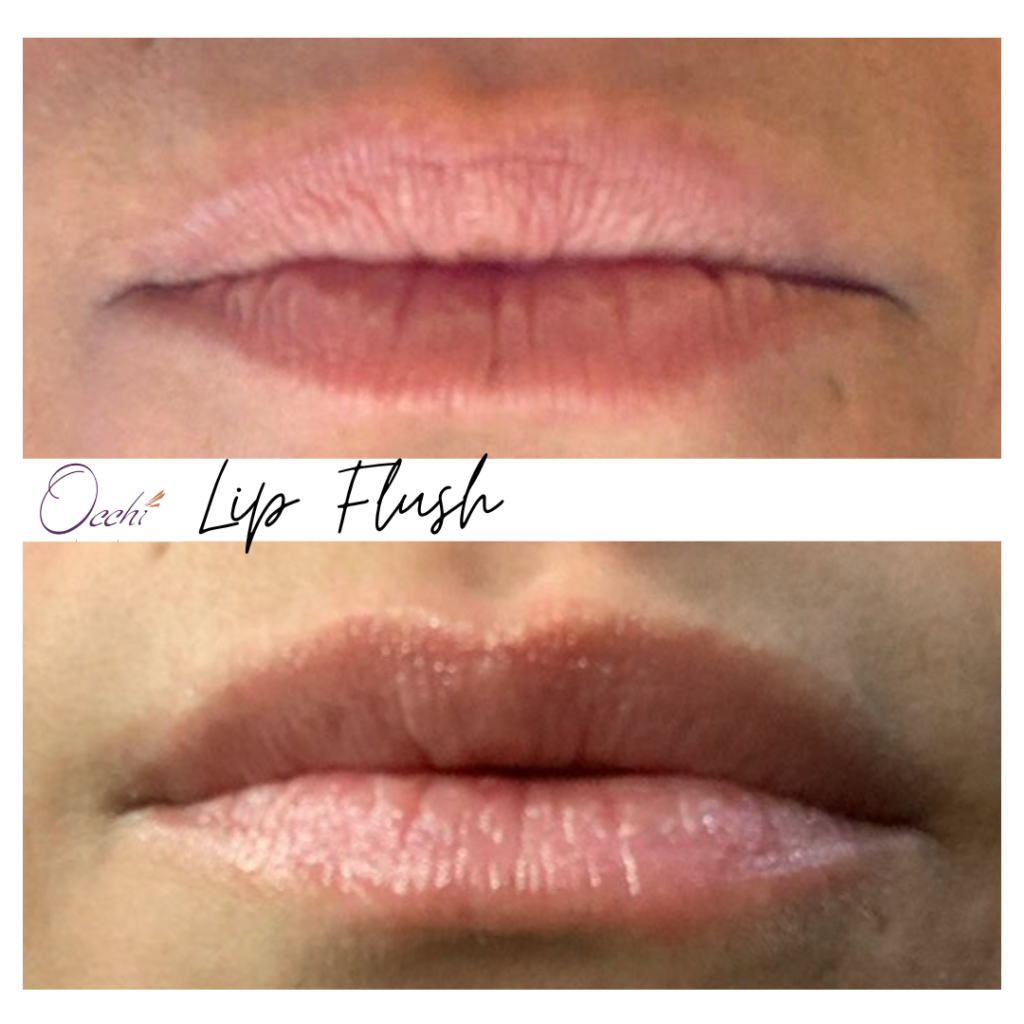 Pricing
A consultation is encouraged to ensure you are a good candidate for the procedure.
Aging and Your Lips
As we age our lips lose volume just like the skin on our face. Wrinkles appear. Definition is lost. Color fades or becomes muddy. Lips become dryer and lose elasticity because of hormonal changes.
Full, luscious lips have been the trend for years now. Due to this trend, lip fillers have become a common beauty treatment. Meanwhile, makeup products promise plumping effects. The effects of a gloss or lipstick are temporary and only give the illusion of plumper lips. While filler lasts longer, the results can look unnatural.
Lynn LaPalermo, a 35-year beauty veteran and owner of Occhi Lash & Brow Studio, offers a service that bridges the gap: the Lip Flush. This skin treatment effectively enhances the appearance of your lips because it increases blood flow, stimulates collagen, and brightens lips.
Each session is only 15-20 minutes. With repeated sessions, you'll notice more volume and more color!
Not sure what you need? Send us a message!