Proven Results for Hair Loss
Occhi Lash & Brow Studio's hair institute focuses on a multi-therapeutic approach to Hair Loss Solutions. Our protocols offer scientifically proven results and a beauty experience wrapped into one. Every woman's needs are different, so we offer multiple modalities to ensure success. A solution-driven treatment program will be personally developed for you once you have completed the 2-hour tricotest.
Available Hair Loss Solutions:
Experiencing hair loss?
Call us today to learn more about what we can do for your hair loss!
Scalp & Hair Treatments
We set the stage for hair growth with Scalp Treatments designed to completely clean and rid the scalp of oil, debris, and dead skin. This allows the follicle to better accept products and serums that may be used to increase follicle activity. State-of-the-art scalp stimulating and hair nourishing equipment, combined with our highly trained Scalp Technicians, deliver a relaxing, therapeutic, and highly effective treatment designed specifically for your scalp and hair needs.
Have healthy hair and just want it to feel even better? Come spend 75 minutes with our expert Trico-Technicians and experience a luxuriously relaxing and therapeutic scalp and hair treatment that will leave your scalp feeling outstanding, your mind rejuvenated, and your hair soft, shiny, and sexy.
There's not a lot you can do to improve your hair loss if you've never had a consultation. But once we've created your own personalized plan of attack, you can take action every day. Many of the treatments available for your scalp come in take-home versions. If you have the type of hair loss that responds well, you can use cleansers and conditioners, topical DHT blockers, or even a hand-held laser to support your scalp every day!
CR LAB Products
Cesare Ragazzi is a prominent company from Bologna, Italy, with over 50 years of experience in hair regrowth and restoration. With the in-depth science of a large R & D lab, as well as clinical devices, software, and training they sit at the forefront of hair loss science.
CR Lab blends natural ingredients and pharmaceuticals to create effective products free from uncomfortable side effects.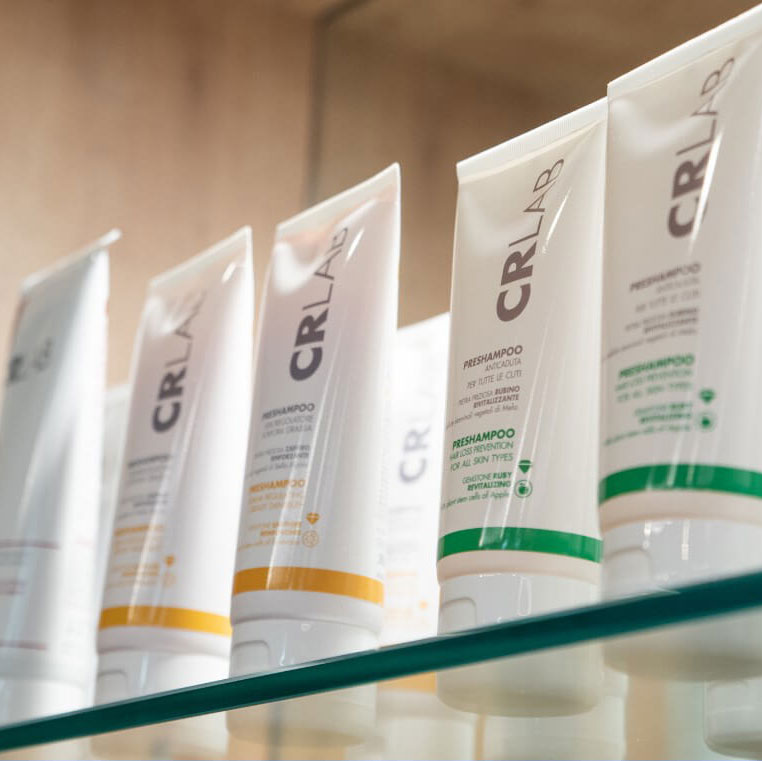 Low-Level Laser Light Therapy
Low-level light therapy is a proven alternative option for those men and women experiencing baldness or thinning hair. It can help stimulate healthy hair growth and prevent less hair loss. The process consists of regular treatments in which light energy is delivered to the hair and scalp. It's a painless procedure with no side effects that improves hair growth and allows your hair to grow in thicker and healthier.
Benefits of Laser Light Therapy:
Request a callback
Thank you for contacting us! One of our staff members will call you back during Studio hours.
Hair Enhancement Solutions
Hair enhancements are a fun and easy way to get immediately fuller hair. Occhi' Hair Institute offers the finest grade of hair enhancements and will custom cut all pieces to work for you. From initial selection of the perfect size to meet your needs, to the perfect color, finishing with the perfect fit! You'll love your hair enhancement piece even more when you see how easy and comfortable it is. Call us for a free consultation today!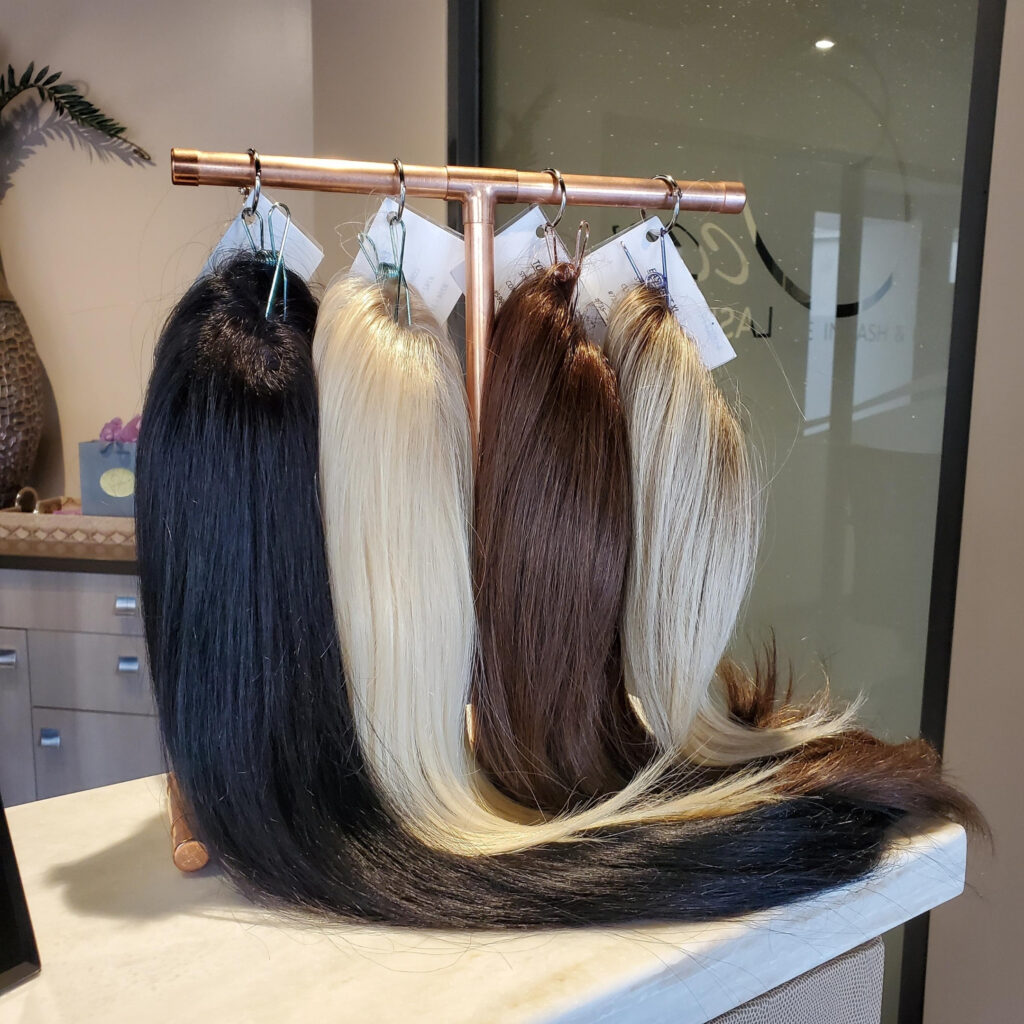 Request a callback
Thanks for contacting us! One of our staff members will call you back during Studio hours.