Lifted Lashes
A Lash Lift is a gentle, yet effective procedure that enhances the curl of your lashes making them more visible. The results last anywhere from 6 to 8 weeks. The addition of lash tint deepens the color of your lashes make them more noticeable for 3 to 4 weeks.
Keratin Lash Lift Benefits: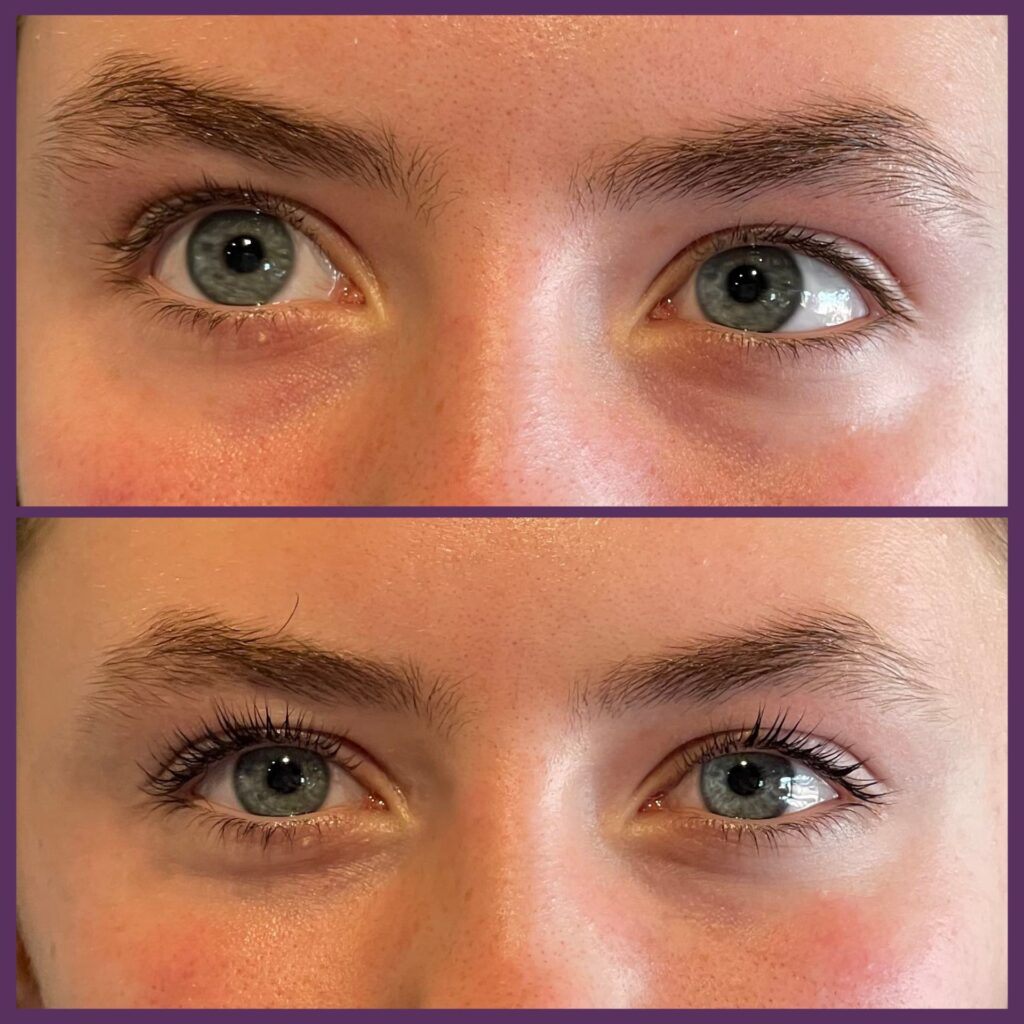 Lash Lift vs. Lash Perm
Occhi's motto is to NEVER do anything that may harm your natural lashes or brows, so when we decided to add Lash Lift to our services we did lots of research. Owner Lynn LaPalermo has been in the beauty industry for over 35 years. When Lash Perms became popular, she quickly realized that the chemicals were too strong and the service ultimately led to fried, damaged eyelashes. When she opened, Occhi Lash & Brow Studio, she decided not to offer Lash Perms.
It wasn't until a few years ago, when US based company 3D Beauty came out with a new product that she reconsidered. The Keratin Lash Lift is a gentle yet effective alternative to a Lash Perm. The products include ingredients like keratin that are designed to maintain and restore the strength of the natural lash, so you can enjoy damage-free, lifted lashes. Having thoroughly tested the new Keratin Lash Lift, Lynn was sure that this service was safe and a great alternative for clients who did not or could not wear eyelash extensions.
Not sure what you need? Send us a message!